Gorakhpur, the abode of Baba Gorakhnath, is a historical city situated in the eastern part of Uttar Pradesh. Nepal border is located just 100 kilometers away from Gorakhpur, so a large number of people are turning to this city for tourism purposes. In this city you get to see temples, lakes and historical places. Gorakhpur is named after the famous saint Guru Gorakhnath.
While the Gorakhnath temple is the center of faith of crores of Hindus, there is also a century-old Geeta Press for printing books that spread religion. Firaq Gorakhpuri and Chauri Chaura Memorial is also there in this city associated with the freedom fighters who lit the flame of freedom. Therefore, the religiously and historically important city of Gorakhpur is very favorable in terms of tourism. If you go to visit Gorakhpur, then do visit these places.
1. Gorakhnath Temple
Gorakhnath Temple located in Gorakhpur is the biggest center of tourism. Everyday a large number of people from Nepal including Purvanchal and Bihar come to visit Baba Gorakshanath. On the other hand, on the occasion of Makar Sankranti, Magh Mela is held in this historic temple for a month and people from India and abroad come to offer Khichdi to Baba Gorakhnath on the occasion of Khichdi. Uttar Pradesh Chief Minister Yogi Adityanath is the Peethadhishwar of the Gorakhnath temple. Whenever the Chief Minister is on a stay in Gorakhpur, his night rest and morning Janta Darbar is held in this Gorakhnath temple. It is a belief that the vow asked from Baba Gorakhnath with a true heart definitely gets fulfilled.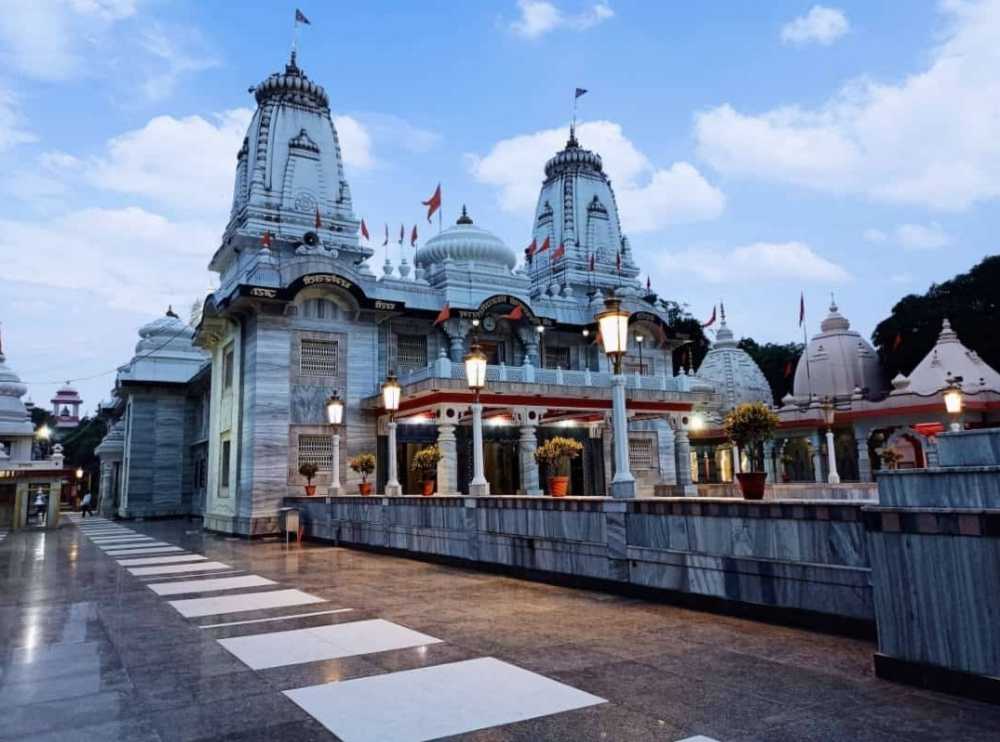 2. Geeta Press
Nearly hundred years old Gita Press located in Gorakhpur city is an invaluable heritage of Gorakhpur. The main objective of Gita Press is to print religious books at low cost and reach them to the readers. On visiting here, you will be able to see how religious books are printed using old and modern machines.
3. Planetarium Tara Mandal
Veer Bahadur Singh Planetarium established in Gorakhpur is also located, where you can get detailed information about planets, constellations and stars. This scientific heritage remains open for tourists on all working days. Where the show runs at different times throughout the day.
4. Boat ride
Gorakhpur government and administration have jointly engaged on boating which has mainly taken shape as a picnic spot in Gorakhpur city. Boating has developed in the form of Marine Drive of Mumbai. Morning walk is flat or evening snack time, large number of people of the city go here to spend good family time. The sound and laser shows that take place here in the evening add to the charm of the place.
5. Chauri Chaura Martyr Memorial
People come to see this place famous as Chauri Chaura Kand. A grand monument has been built here. If we turn the pages of history, it is mentioned that on February 4, 1922, Indians had set a police post of the British government on fire, due to which 22 police personnel hiding in it were burnt alive. The Chauri Chaura incident refers to this occurrence. Are you looking to rent a Rental Car driven Car/Taxi from Delhi To Gorakhpur ? Japji Travel Car Rental provides cabs to travel by road from Delhi To Gorakhpur, Just Click & book a Car .