15 Budget Destinations in India to welcome the New Year
Posted On November 9th, 2018
15 Budget Destinations in India to welcome the New Year. In India, you don't need to spend a lot of money to see new places. There are budget hotels, resorts and hostels that you can stay in. Food and modes of travel are also inexpensive. So, you can spend a lot for visiting all the sights and shopping to your heart's content. The next time you have a few days free, plan a trip to a place you've always wanted to go to and have the time of your life experiencing a new place on a budget.
Perhaps you are a student with a few days off from college or a working professional who wants to do something different over the long weekend that's coming up. If you have a few thousands of rupees in your pocket which you can cheerfully spend on seeing a new place, well why not take off to somewhere new and exciting? Budget destinations in India.
Here are 15 budget destinations in India you can choose from:
15 Budget Destinations in India
1. Shimla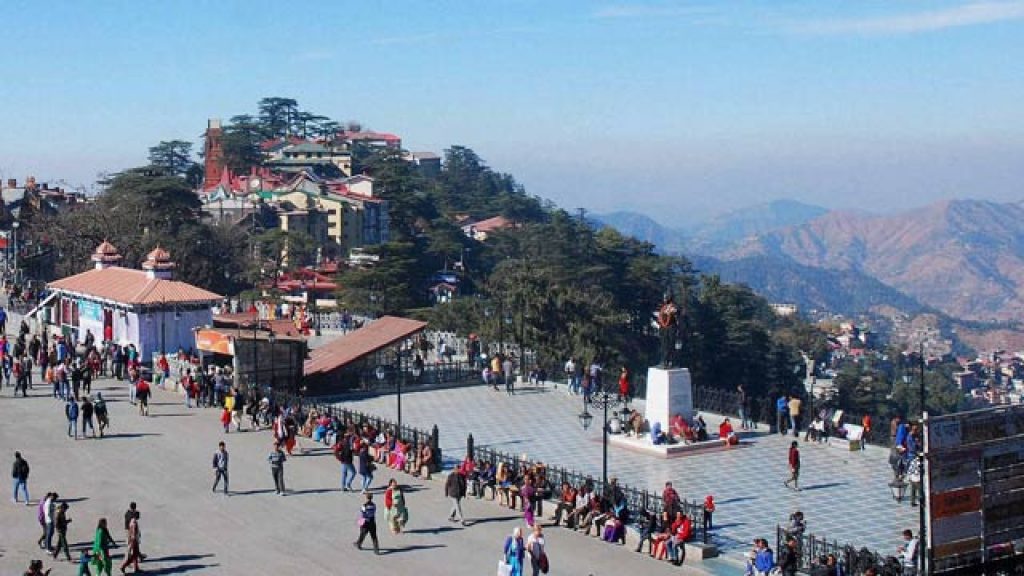 Known as the Queen of the Hills, Shimla is blessed to be surrounded by the Himalayan landscape. The former summer capital of the British, it has colonial British architecture is a great tourist attraction. An adventure and winter sports destination, you can also visit The Ridge on Mall Road, take a toy train ride to Kalka, Gaiety Heritage Cultural Complex, Annandale Ground, Viceregal Lodge, Green Lodge and Tara Devi Temple.
2. Manali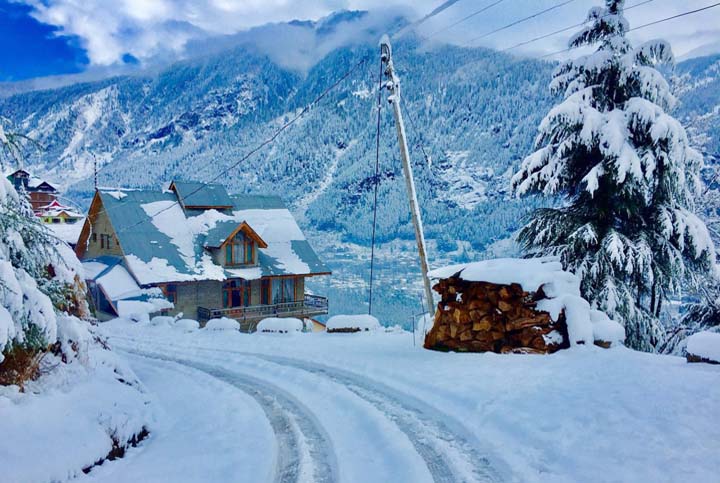 Manali is situated at a height of 6,398 ft in the Himalayan region and is part of Kulu district, Himachal Pradesh. Honeymooners love it for its snow-covered peaks and scenic beauty. Here, you can enjoy adventure sports such as kayaking, bungee jumping, trekking, skiing, water rafting, paragliding, and winter and water sports.
3. Kodaikanal
Kodaikanal or Gift of the Flowers is a hill station situated in the eastern hills of the Western Ghats of Tamil Nadu. The Kurunji flower blooms here once in 12 years. The cool weather, accompanied by the beautiful landscapes of meadows and grasslands makes it alluring for the tourist. On a visit here, you can see Dolphin's Nose, Bryant Park, Green Valley Point, Kodaikanal Solar Observatory, Kodai Lake, Coaker's Walk, Bear Shola Falls, Pillar Rocks, Devil's Kitchen and Berijam Lake.
4. Pondicherry
At the confluence of South Indian spiritualism and French style living, Pondicherry is a quaint and individualistic holiday destination in the Bay of Bengal. On the eastern side of this Union Territory, you can see the French-style architecture of the colonial era, replete with cobble-stoned streets and avenues, churches, townhouses, cafes, etc in Gallic culture. The famous Sri Aurobindo Ashram is also located here.
5. Diu
A former Portuguese colony like Daman, the island of Diu is known for its architecture, history and culture and is part of the Union Territory of Daman and Diu. It measures 38.8 sqm and was ruled at various times by the Guptas, Mauryans and Mughals and the Portuguese.
Portuguese relics here include the Diu Fort, St Thomas Church, Church of St Francis and St Paul's Church. At this beachside resort and fishing town, there are other attractions like the Naida Caves, Ghogla Beach, Nagoa Beach, Diu Fort, Sunset Point, St. Paul Church, Shell Museums and Zampa Gateway.
Situated in the south-western part of India in the Bay of Bengal, this archipelago comprising 36 islands consists mainly of coral islands. Its white sandy beaches and scenic beauty render it ideal for honeymooners. Visit the islands of Minicoy, Agatti, Kadmat, Kavaratti, Kalpeni and Bangaram. Indulge in water sports, check out the Marine Museum, and gorge on seafood and go crazy shopping.
Budget destinations in India
7. Bhimtal
Picturesque, quaint and undiscovered, Bhimtal in Uttarakhand is a small town with several lakes and water bodies & matching breathtaking landscapes. There are eco-friendly conservatories, temples and other sights, so you can go there with your family or friends. Check out the Bhimtal Lake, Bhimeshwara Mahadev Temple, Victoria Dam, Karkotaka Temple and the aquarium. 15 Budget destinations in India
8. Tarkarli

If you want a quiet holiday, opt for a holiday in the tropical beachside of Tarkarli, Konkan district, Maharashtra. Stroll down the Tarkarli beach and enter the small fishing villages up to Devbaug where the backwaters of the Karli join the Arabian Sea. Check out the famous Sindhudurg Fort, the ancient Rosary Church in Malvan, Tsunami Island, Nivati Fort, Malvan Rock Gardens, among others.
9. Kasol
Here's a serene, beautiful and adventurous holiday destination that you can enjoy on a budget. It is situated in Himachal Pradesh's Parvati Valley on the banks of the River Parvati. This charming town attracts backpackers, adventure sports lovers and budget travellers for its many hot spots. This trekking base camp can take you to several trekking destinations, including Kheer Ganga. The Manikaran Sahib Gurudwara and the scenic and unspoilt town of Bhuntar are certainly worth a visit. Budget destinations in India.
The capital city of one of the Seven Sister states of India's north-east, Meghalaya, Shillong is a natural beauty. For a mesmeric sight of the city, go to the Shillong peak. About 15 km from the city is the Umiam lake, with its enchanting views and a nice picnic spot. The Elephant Falls, about 12 km from the city, is a great tourist spot. Yet another not-to-be-missed spot here is the Lady Hydari Park, renowned for its wide variety of orchids and roses.
11. Bangalore
The capital city of Karnataka, Bangalore is one of Asia's fastest growing cities. It has wonderful weather throughout the year, so its parks and gardens are lush green with a variety of flowers at all times. It has all the trappings of a large city–malls, architecturally beautiful buildings, restaurants and pubs. While visiting this city, see the Bangalore Palace, Lal Bagh Botanical Gardens, the National Gallery of Modern Art, Tipu Sultan's Palace and Fort, Krishna Rajendra (KR) Market, Cubbon Park, etc. This is one of the points of budget destinations in India.
12. Jaisalmer
Whether you're interested in history, culture or geology, this city throws up enough to keep you stimulated for long. The imposing forts, palaces and relics of the past wow every tourist from all corners of the world. About 15 km from the city, you can visit the Wood Fossil Park. In the Desert National Park, you can enjoy the sand dunes and safari rides. You might also be able to spot wildlife like the desert fox, black buck and chinkara & a wide variety of migratory birds. 15 Budget destinations in India.
13. New Delhi
The capital city of India, a visit to New Delhi is on everyone's wish list. It has a plethora of all things historical–forts, temples, tombs and Parliament House. To get a feel of city life, visit Chandni Chowk and other national landmarks like Qutub Minar, India Gate, Humayun's Tomb, Jama Masjid, Lodhi Gardens and Lotus Temple, among many others. It is wonderful for food and shopping at all levels and also a point of 15 budget destinations in India.
14. Gangtok
Nestled amid Nepal, Chinese Tibet, Bhutan and West Bengal, Sikkim is a beautiful place to visit what with its stunning views. Gangtok is the capital city of Sikkim, known for its imposing views of Mount Kanchenjunga. Apart from its scenic beauty, there are several not to be missed sights such as Tsomgo Lake, Do Drul Chorten, Rumtek Monastery and Nathu La Pass, among many others.
15. Udaipur
Known as the Venice of the East, Udaipur is surrounded by lush greenery, superb lakes and the majestic Aravalli Hills. Lake Pichola and Jaismand Lake are outstanding water bodies here. Besides, enjoy a visit to the City Palace, Monsoon Palace, Fateh Sagar Lake, various temples and fairs. About seven km from the city is Shilpagram, an arts and crafts centre which is also worth visiting.
Choose from any one of these 15 budget destinations in India or do them all over time-it's your choice. But enjoy each of them on a budget and take home sweet memories of your stay.
---
---
STAFF'S PICKS &
Related Posts