Agra Tourist Places
Agra top Tourist places Must to visit in a Life - Agra Sightseeing places are incredible and most of foreigner tourist come to india to see agra taj mahal once in life. agra has rich culture history so you will love to know
India has been the spectator of the rise and fall of empires and powerful dynasties. The ancient remains of the mosques and mausoleums telltale the story of the grandeur...
Continue reading
Top 5 Places to Visit in India India being a country of great holiday choices makes it difficult to narrow down one's choice to just five. You can have...
Continue reading
 Take Best Golden Triangle Tour by Driver and Car India is rich in history, religion and culture. To be acquainted with this rich culture and heritage, you can take...
Continue reading
Agra is the city on the banks of river Yamuna. It is having major tourists spots 3 among them have named under UNESCO world heritage sites which are Taj...
Continue reading
Places to visit in Agra When you are suppose to take a nap from your busy schedule and think about for a Trip then fist place you will think...
Continue reading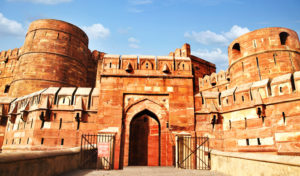 Tourist places in Agra The Taj Mahal As we all know that The Taj Mahal located in Agra commissioned by shah jahan. Taj Mahal all know as the world...
Continue reading