Manali Tourist Attractions and the Best Tempo Traveller Tours
Posted On October 22nd, 2022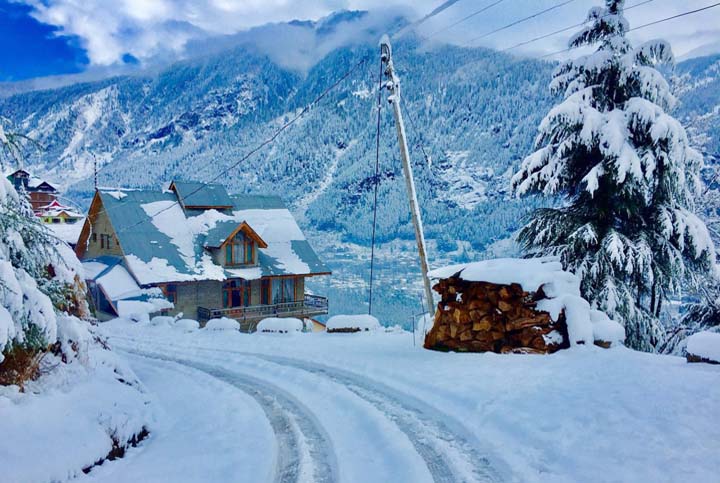 The town of Manali lies in the mountains of Northern India, surrounded by Himalayan peaks and lush green forests. It's an important part of the Kullu Valley, which many tourists visit every year to see the natural beauty of the region and take part in adventure activities like skiing, paragliding and trekking. Whether you're visiting on your own or with friends, there are plenty of fun things to do in Manali for tourists that want to experience this mountain haven. Read on to find out more about what you can see and do during your time here!
Which Is Best Manali Tourist Attraction ?
Travelers come here to enjoy water sports, adventure activities, or just hang out with friends. If you are looking to have an amazing time on your vacation, one of best options is a Hire Tempo Traveller tour of Manali! These tours will take you through sightseeing across multiple tourist attractions such as Rohtang Pass, Solang Valley and more.
What to see and visit near manali?
Manali is a great destination for vacations all through out the year, but if you wish to experience it at its finest then you have to visit it during winters, when all major trekking trails open up. And, in addition to Manali's otherworldly natural beauty, visiting during winters will let you immerse yourself in its traditions and culture as well as enjoy some of its greatest manali tourist attraction.
Where should I stay if I plan to visit Manali this Summer?
You'll find a wide selection of properties in Manali. Hotels start at around ₹1,500 per room per night, so you're sure to find something that fits your budget. Do make sure to book online before your trip as it is hard to find last-minute rooms during peak season. Popular hotel options include Hotel Pahari Heights, Hotel Siddharth Continental and Hotel Chanderkhani Palace.
What are some fun things to do in Manali?
Manali, nestled in India's northern state of Himachal Pradesh, is an inviting destination for tourist travelers. Hiking trails in Manali are a must-visit for adventure seekers who want to get their heart pumping and adrenaline rushing through their veins. There are also plenty of other fun things to do in Manali if hiking isn't your thing!
---
---
STAFF'S PICKS &
Related Posts