10 Things to do in Goa for bachelors | Best Holiday Destination…
Posted On November 3rd, 2018
10 Things to do in Goa, For tourists and fun-loving people, Goa has the unique reputation of being a party destination, a superb holiday destination and a great place to enjoy a bash. When you go to Goa, it makes you forget your worries and have a wonderful time. That's why bachelors wanting to unwind or just relax always land up here and have a great time, even if only for a few days.
It is also very scenic, with stunning beaches and breathtaking natural landscapes. It is Just the perfect place to enjoy with your male friends. Here are 10 things to do in Goa with your bachelor friends.
10 Things to do in Goa
1. Have fun at the club
If you want to dance all night, check out the most in places in Goa, its night-clubs. The fun here is never-ending, just like music, drinks and snacks. These places have a superb vibe and it's fun to be here with your friends. Some great places here are Club Cabana, Tito's Bar, Club and Silent Noise Club. The pulsating music, energetic crowds of people, delicious snacks and refreshing coolers set the tone for the evening. Do not miss the things to do in Goa.

These waterfalls are one among the most scenic in India. Literally, Dudhsagar means 'Sea of Milk'. You can understand how it is named when you actually see before you the water gushing from a height of 1017 feet, cascading below and resembling milk. This four-tiered waterfall is situated close to the Karnataka-Goa border, near the Bhagwan Mahavir Wildlife Sanctuary, in Sanguem district, Goa. It's certainly a feast for the eyes and extremely rejuvenating for anyone visiting it.
3. Try Luck at Casinos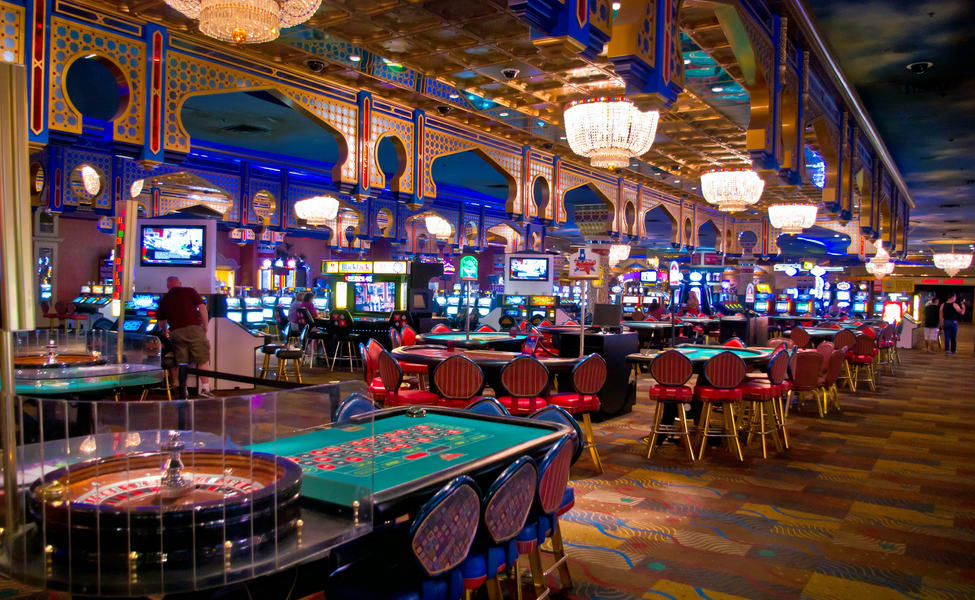 You can try your luck either at Goa's online casinos or offshore. Here, you can find them in boats anchored on the Mandovi Riverside or offshore in some expensive hotels. Whereas most of the fun is on the floating casinos, you can also try your luck at the ones in hotels. Roll the dice, or play at slot machines, or shuffle cards in any card game you know. But have a great time here with your bachelor friends. After all, casinos are legal in Goa, so go ahead and enjoy yourselves by doing such amazing things in Goa.
Things to do in Goa
4. Rent a car or bike
Perhaps the best and most practical way of exploring Goa is to hire a bike or a car, depending on how many you are. You can choose to hire a bike for the whole day on a two-wheeler, paying about INR 200 to INR 400. Negotiate a deal if you're going to keep it longer. However, you could opt for a car too with a driver or a taxi for day trips. This is extremely comfortable and all you pay is about INR 2000 for a whole day on the road. Self-drive cars are also available, so take your pick.
People from all over the world come to Goa's beaches, not just for its serene atmosphere but for all its numerous activities. Imagine the wealth of things you can do here–join in group water sports or go it alone. The water sports here include surfing, scuba diving, windsurfing, snorkelling, jet skiing, kayaking, and boogie boarding, among others.
Get the maximum out of your holiday by trying out all kinds of water sporting events held here. Do try out windsurfing, which is one of the highlighted things to do in Goa. Dona Paula Bay is the place to go to for windsurfing.
If you're not into water sports, you can opt for something less pacy like dinghy sailing. This placid activity is conducted on crafts about 15 feet long that can take in four people at a time.
But, if on the other hand, you love exploring underwater, Goa's the place to go scuba diving. Goa is rich in all kinds of marine life, including reefs and corals, making it the ideal spot for this sport.
6. Enjoy a beach party
The music, great drinks and coolers and delicious beach food in Goa are to die for. Make your way to a beach party here with your friends and experience its ambience here. You can enjoy this lovely ambience and much more in the shacks on any of Goa's five beaches–Vagator Beach, Cavelossim Beach, Mandrem Beach, Palolem Beach and Calangute Beach. It doesn't matter whether you're a party animal or not, you and your friends will love the range of options and things to do in Goa available here.
7. Scuba Diving at an Island
If you're out to have some fun in Goa, put scuba diving on your bucket list. Exploring underwater lends itself to the immense flora and fauna that Goa has to offer. You too can discover the wealth of marine life that Goa offers, apart from its pristine waters. There are several scuba diving companies that offer packages at competitive rates. Their professional staff will help you underwater and give you all the safety you need.
Things to do in Goa
8. Kite Surfing
Goa is the right destination for kite surfing, among other beach sports. Situated on the western coast of India and with the Arabian Sea by its side, Goa has a never-seen-before coastline with vast sandy beaches and dense tropical forests. The beaches, being sandy and wide, are just right for kite surfing.
This sport is best played between February and May, when it gets windy, at the onset of the monsoon season. Thermal winds arrive here from the north and north-west, about noon and last till late afternoon, often bearing a speed of 12 km. The best beaches for kitesurfing here are Ashwem and Morjim, whether you're a beginner or pro. You can play for as long as you want and have all the fun you can. This is one of the 10 places to see in Goa that you're going to love and remember for a long time.
9. Memorable Bumpy Rides
Have you ever had a banana ride? No, you couldn't have because this is the speciality of Goa. To take a banana ride, you and your bachelor friends need to get into a banana-shaped boat and glide over the waters at high speed. The thrill you get from the waves turning bumpy and the restlessness of the water is really something awesome. This is normally part of a team-building exercise when done by corporates. But, heck, you can try it too.
10. Incredible Adventurous Paragliding
If you love adventure sports, you've come to the right place. Apart from hiking and trekking, you can also go parasailing, canyoning, bungee jumping, snorkelling, scuba diving and much more. Of course, you can also go paragliding in Arambol and Querim beaches, North Goa. From Arambol beach, you can see Goa in all its scenic beauty while Querim beach is home to casuarina and palm trees. All in all, it's an amazing and fulfilling experience paragliding here. You can go paragliding here for up to an hour between May and September and December and March.
Conclusion
By choosing to holiday with your bachelor friends in Goa, you've made a great decision-something you'll never forget. There's a life beat here you can't ignore that takes you from pleasure to pleasure, enjoying every moment of every day. No matter what your interests are–Nature, wildlife, religion or shopping or just chilling out with a drink on the beach, there's plenty of Goa things to do for everyone. So come on over to Goa, where the fun never ends. You may also love reading about the best tourist places in Delhi.
---
---
STAFF'S PICKS &
Related Posts