Tourist Places to visit in Himachal during summer
Posted On April 4th, 2020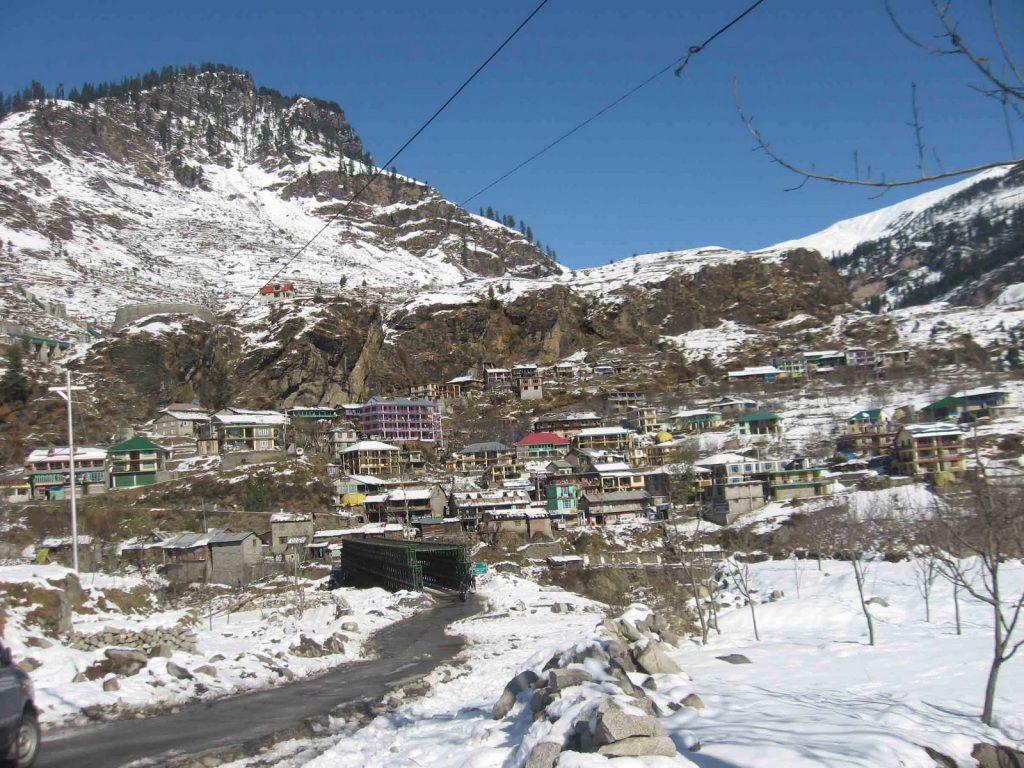 Tourist Places to visit in Himachal during summer
A break from the routine far away from home is what everyone dreams of. However, few people can actually translate that into action for whatever personal problems. But you, your family and group of 15 or more people can definitely take advantage of a summer break. And what better place to visit in the summer than Himachal Pradesh with its superb weather, excellent roads and highways, sightseeing spots, food to die for and much more.
In Himachal Pradesh, there's something for everyone—whether you're anadventure sports freak, Nature lover, history buff or religious traveller. Here are the top eight places to visit in Himachal Pradesh this summer:
Shimla
One of the most beautiful hill stations in India, Shimla is the capital of Himachal Pradesh. It is a wonderful blend of Indian natural beauty and the glory of the British Raj. It is a perfect holiday destination for families & friends and one of the finest Tourist Places in Himachal Pradesh. It's best to visit between May & July and November & January to experience snowfall. Here, you can shop at Mall Road, set off for a trek to Jakhu Hill, visit the Viceregal Lodge and visit nearby scenic places like Mashobra, Tattapani and Solan.
Manali
Nestled amid the Himalayas, near the northern tip of Kulu Valley, Manali is about 270 km from the capital city, Shimla. This small town serves not only as a tourist destination, but also as the gateway to Leh, Lahaul and Spiti. Here, you can visit the Hidimba Devi temple, Manali Sanctuary and Solang Valley, if you're into skiing. Manali is also famous for being a site for adventure sports such as hiking, trekking, paragliding, river rafting, skiing and mountain biking & mountaineering. You can also visit Rohtang Pass from Manali.
Kasol
In the heart of the Parvati Valley, Kasol is one of the top tourist spots of Himachal Pradesh. Its scenic beauty is unparalleled and people usually come here to breathe the mountain air. It's a superb spot for adventure trails with camping & trekking extremely popular. Foodies will also love this place, since it has a large range of cafes and restaurants. You can go river rafting on the River Parvati, visit Tosh Valley if you're into hiking, check out the untouched beauty of Malana Village and pay your respects at the Manikaran Sahib Gurudwara. The best months to visit Kasol are between March and June, so make the best of your summer holidays here.
Dharamsala
Known as the residence of the Dalai Lama, Dharamsala is a serene spot in Himachal Pradesh. In fact, tourists call it one of the Best Tourism Spots in Himachal.While younger holidaymakers love to stargaze and set up their camps here, older travellers love the spirit of this place. Go here anytime between May and July or November to January to enjoy the scenic beauty of this place.  At Dharamsala, check out the monasteries and pay your homage at the Bhagsunath Temple and enjoy a serene boat ride across the Dal Lake. If you're into adventure sports, Bir Billing isn't far away where you can enjoy a variety of sports.
Mcleodganj
The wonderful mountain air, the Tibetan monasteries, museums, lakes, waterfalls, temples and Tibetan settlements are huge draws here. If you're in a large group, take a boat ride on the Dal Lake, shop at the markets for souvenirs, Thangka paintings and oriental sculptures. This is a great place for trekking, hiking and camping with several trails starting from Mcleodganj and finally enjoy delicious meals at the funky joints here of thukpa and momos among other things.
Dalhousie
Better-known as the mini Switzerland of India, Dalhousie is known for its relaxed atmosphere. This hill station is great for de-stressing and is also a great honeymooners' choice. For visitors best time is between April and July. Go for long walks in GanjiPahadi or Dainkund and experience Khajjiar's scenic beauty.
Khajjiar
This is the perfect getaway for families and groups. Khajjiar is amazing for its scenic views and you can visit during May, June and July. It is situated in the Chamba district, this extremely beautiful valley is one of the best places in Himachal Pradesh. You can relax and unwind here & enjoy Nature at its best. While here, visit the Khajjiar Lake and pay your respects at the Khajji Nag Temple. Enjoy the beautiful and dramatic vistas of Mount Kailash & visit neighbouring Dalhousie, Chamba and Kalatop.
Tirthan Valley
Once you're in the Tirthan Valley, you can decide if you want to do nothing at all or get up and see this off beat place has to offer. It's a great place for families, so you can revel at the Great Himalayan National Park, Raghupur Fort and the village of ChehniKothi among others. If you're into adventure sports, this is a great place to be. You can go hiking, trekking, rock climbing, fishing, camping, river crossing and bird watching.
These eight spots are some of the best holiday destinations that make you to decide Himachal Pradesh as a Tourist Spot. Visiting any of the above places could be your dream comes true only if it is well-planned. This is something that only a seasoned and experienced travel agent can do as it will take everything you need into account while framing your itinerary. That's why you should only go with a travel agent who's been in the business for several years. One such agent is Japji Travel. By discussing with us about your travel plans to any part of Himachal, we will work out a good and easy to do itinerary taking into account your little children and aged folk. If you need special care for these people, let know us, so that we can make the necessary arrangements.
When you interact with us, you will realize the vast breadth of experience we have in the travel sector and how beneficial it will be to you to arrange your tour. Right from receiving you at the railway station or airport to organizing 20 Seater Minibuses, 12 Seater Tempo Traveller, 9 Seater 1×1 Maharaja Tempo Traveller for your group and arranging your tour to the sightseeing spots, you can have a really nice time if this agency organizes it. If you still feel enthused to deal with tempotravellerhire.in, get in touch with us today. Once you work out all the modalities and actually make a reservation, you will get hefty discounts from us for being an early bird customer. For more details visit us today.
---
---
STAFF'S PICKS &
Related Posts