How Are Rental Cars Changing the Face of the Travel Industry?
Posted On May 6th, 2020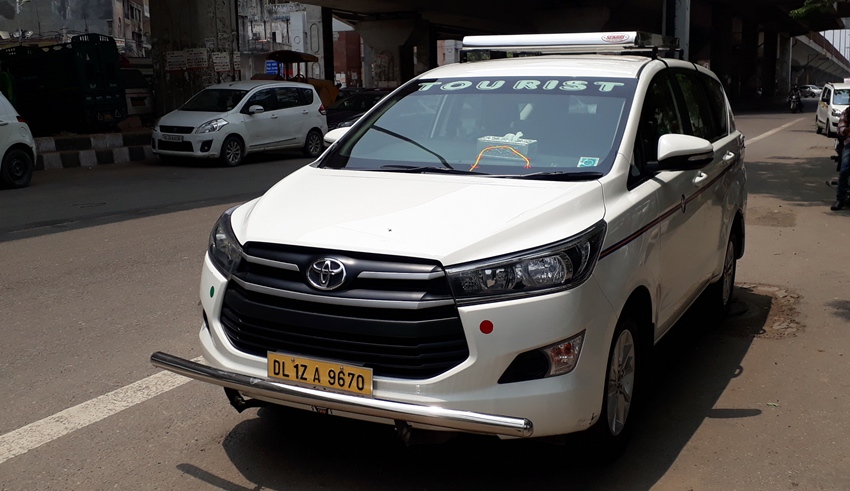 Decades ago, traveling meant booking train tickets, getting into long-route buses, or boarding planes. However, the tourism industry has been revolutionized by the evolution of rental cars and buses over the past few years. Moreover, the industry itself has diversified encompassing various new destinations within the country. This growth in the tourism industry is complemented by a growing demand for vehicle rentals.
A Rental Car for Every Ride
Do you need a rental car to pick your friends and family who are visiting your house for a long weekend? Are you bored of driving your vehicle every day from home to office and back home? Does the peak hour rush in public transports horrify you? Are you afraid of being fleeced by the local taxis and autos? Or are you just looking for a comfortable vehicle to enjoy your long-distance trip? A simple solution to all these questions is affordable car rentals. 
Super-Easy Bookings
Gone are the days of waiting in long queues outside the ticket windows or inquiry counters to book a car on rent. Now, you can easily hire a rental car to travel anywhere within the country in a few minutes with the mere click of a button. Get the privilege of owning a vehicle for your ride without spending a penny on its maintenance. Get rid of pressing issues like limited parking spaces and traffic congestions. Book rental cars for your long weekends, pre-scheduled breaks, or any unplanned trips. Either pay the rentals by the hour or by kilometer usage. 
Secure Ride with Professional Chauffeurs
Security has always been a concern for many while hiring rental cars. However, most of the leading players in the industry make sure to hire professionally trained chauffeurs after thorough background checks to ensure your safety. Another added advantage of rental cars is that you do not have to worry about the place you are visiting. The drivers take care of all the conveyance charges including parking tickets and toll taxes. Further, the drivers can guide you about different tourist spots, eateries, and market spaces. With affordable car rentals, you can truly enjoy your journey to the fullest. 
Hassle-Free Travel
Concentrate on counting your memories and not kilometers. Explore the rich cultural heritage, visit important monuments, and unveil the secrets of famous tourist destinations with rental cars. Over the past few years, rental cars have changed the face of the travel industry countrywide to support tourism worldwide. Even international tourists benefit from car rentals by getting an easy ride to explore our country. 
Major Benefits of Rental Cars
Here are some of the major benefits of rental cars to the tourists countrywide:
Provide a relaxing ride
With car rentals, you do not have to worry about travel taxes, fares, and other provisional charges. All you have to do is to sit back, relax, and enjoy the panorama. The drivers will take care of the rest. Further, most of the rental cars are well-maintained high-end luxury cars with slick interiors and secure luggage carriers to provide the most relaxing ride and one of a kind experience.
More affordable trips
Rental cars are now available at most affordable prices. It is more economically beneficial to book a rental car for a trip rather than other modes of transport for that place. With rental cars, you also get the freedom of multiple stoppages wherever and whenever you prefer. So, you have an equally enjoyable road trip with car rentals. 
Safety
The reputable car rental companies like Japji Travel hire professional well-trained chauffeurs after thorough background checks. They are well-versed in different languages, understand long-distance travel, and have a know-how of the routes and destinations. So, you can ride with confidence and utmost security.
Mental and Physical Composure
Some people prefer taking personal vehicles for long-distance travel. However, driving continuously for long hours can be tiring and exhausting. As appealing the idea of self-drive may seem, you will reach the destination without any energy left to further explore the space. Some people may argue to take public transport. But trust me you can never have the comfort of a luxury car on a train or bus. Rental cars provide the mental and physical composure from tiring long-distance rides and constant travel. The chauffeurs are well-trained to drive over long-distances and you can completely enjoy your tour while the driver takes care of your ride. 
Conclusion
Long story short, today rental cars are at the forefront of the entire travel industry. The demand for rental luxury vehicles is growing every other day thereby revolutionizing the travel industry with more affordable trips, newer tourist destinations to explore, and the willingness of people to spend more on travel. So, if you are also planning your long-awaited vacations or business tour wait no further and visit reliable online rental booking services like Japli Travel to get a luxury ride at most competitive prices.
---
---
STAFF'S PICKS &
Related Posts