How Rental Cars Help Business Travelers and Tourists
Posted On May 7th, 2020
Many business travelers start planning a trip by exploring different travel options, booking flights, and researching hotels. Although accommodation and flight bookings are essential for a business trip, another pressing concern can be, travel after touchdown. What if your trip does not involve a flight at all? Many business travelers and tourists prefer rental cars as a travel option in such scenarios.
Useful links : 9 Seater Tempo Traveller , 6 Seater Innova
Rental car companies like Japji Travel help business travelers and tourists in planning and managing every aspect of their travel program. Easy booking platforms make car rentals even more simple than ever. With supportive assistance, exemplary services, and seamless execution; companies like Japji Travel make hiring rental cars effortless, straightforward, and more cost-effective for business travel and personal trips.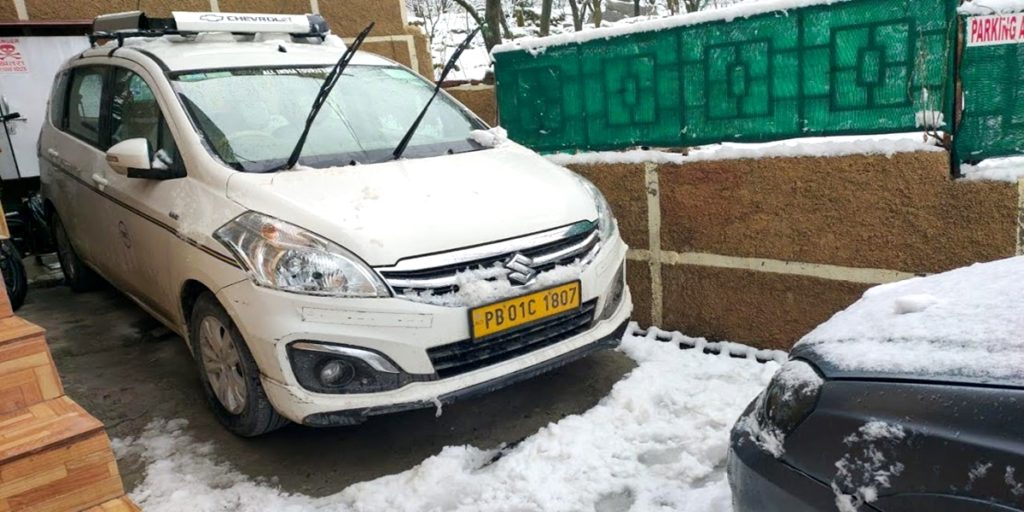 Easy Bookings with Rental Car Services
A comprehensive platform allows tourists and travelers to easily book car rentals anytime anywhere. Flexible tour packages and multiple rental plans provide travelers the opportunity to plan their trip as per their preferences. Bespoke tour packages with rental cars help travelers select the best on the ground travel options.
The rental car service providers also offer exclusive, cost-effective booking packages for regular business travelers. Compare different tour packages, negotiate prices for your bespoke tour packages, and make a wise choice with rental car services. Stay informed about the different factors affecting package prices such as additional charges, and taxes involved.
Ride in Luxury
All the reputed rental car service providers offer luxury vehicles with basic amenities like GPS navigation systems and snow tires to help support a hinder-free ride and smooth travel. Once you book a ride, the driver will pick you up from and drop you off at the desired locations.
Travelers also get the liberty of making any changes to their car rental bookings later. Quickly reschedule your ride with a mere few clicks according to your travel plans. Keep your travel plan bookings simple and efficient with car rentals. Take control of your journeys overland with affordable car rentals.
Ride with Professional Chauffeurs
Drive through the routes with experienced, professional, well-trained chauffeurs. Relax at the back seat and enjoy your ride while the driver manages the rest of your travel concerns and provisional expenses. Car rental service providers like Japji Travel offer flexible payment options such as direct billing or payment via cards so you can manage your travel spend and expenses more effectively.
Travel Safe
Your safety is paramount for car rental service providers so they make sure you get the best companion as a driver for your trip. Some of these chauffeurs can even speak multiple languages and can communicate with the passengers in their native tongue to provide a more personalized and fulfilling experience. Furthermore, the drivers can guide you about the best dining places, best destinations for native cousins, finest spots to purchase souvenirs for your trip, and most-eminent landing places to explore in an area. In other words, you get a driver cum guide for your business trips and personal travel with rental car services.
Hassle-free Travel
Booking a rental car for a business trip or personal travel gives the freedom and opportunity to organize your trip as per your preferences. Many international tourists prefer hiring a rental car after touch down because of their flexibility and convenience of booking. You can easily get around anywhere with a rental car irrespective of your familiarity with the destination. No need to worry about how you will reach your terminus or how will you locate the route to the terminus. Just relax at the back seat and let the driver operate the wheels.
Reschedule with Ease
You can easily amend your bookings if there is a sudden change in travel plans. Service providers like Japji Travel offer a user-friendly, dedicated portal for easy bookings and quick queries. You can access the portal from any device. Choose from multiple options for available tour packages or customize a bespoke tour package as per your travel plans. Contact the customer support executives for further inquiry or post a query in an email. You will get a response within 24 hours. Maximize your travel expenses with the most affordable rental car tour packages. Personalize your travel packages with bespoke plans and a rental vehicle of choice.
Want to know more about how you can make the most of your business travel or long-distance family trip with a rental car? Contact Japji Travel today to explore available tour packages and check out various options for rental cars. Whether you need a ride for a solitary trip, want to travel with business associates, or need to plan a holiday with your family of 8 or more; nothing makes your journey more fulfilling than a rental vehicle on hire. Get the best deals from Japji for your next tour!
---
---
STAFF'S PICKS &
Related Posts