Travel Resolutions for 2020
Posted On May 11th, 2020
Every new year brings with it a new set of hopes, promises, and goals to look forward to! But this year began with a wave of challenges that never seem to stop. Yet, life finds a way to unfold no matter what. If you are experiencing wanderlust and wondering how you can satiate the desire to explore new places, here are some travel resolutions to make for this year.
Ensure Sustainable Travel
From Karnataka, Kerala, and Tamil Nadu in the South to the Indus-Gangetic plains and Union territories in the North, the world is experiencing chaos from issues like global warming and the newest outbreak of a pathogen. Therefore, it is essential to understand your responsibility as a traveler. 
Not only should we follow hygienic practices for ourselves but also for the environment and people around us. Make it a habit of never leaving any waste behind at public places, campsites, or tourist monuments. Such places are usually eco-sensitive. Dumping wastes like plastic not only damages the natural charm of these places but also pollutes the environment. 
A better idea is to completely avoid the use of plastic or other similar non-biodegradable material when traveling. This small change can make a huge difference to our environment and the way we travel as a whole. Avoid smoking or lighting a fire irresponsibly in forest areas because forest fires not only disturb but can completely destroy the ecological balance. 
Another habit of hygiene that we must practice is not to make the public places dirty. Make it a habit of wiping your hands with a towel and not on the walls of a monument or public restroom.  Always flush before you leave public restrooms. Carry extra disposable bags to store litter and keep a bunch of tissue papers handy for wiping hands or wiping off dirt and debris. Always throw disposables in a dustbin. Travel responsibly so that the people around you can enjoy a place as peacefully as you do. 
Travel Slow
Traveling a place is not about collecting Instagram pictures but creating memories that you can cherish for life. Never rush your travel through the top-recommended sites to visit in a place. Go slow and experience every aspect and detail of the place to its fullest. You may miss some of the noteworthy intricate details when you rush through things. 
Make your travel worthwhile by experiencing everything that a tourist place has to offer. When you are visiting a famous monument or an acclaimed tourist site, take a moment to put away your camera, and genuinely explore the place. Admire its natural allure, experience the noise of the silence, and feel the energy that the place has to offer. Trust me, you will feel great and the experience will stay with you for years to come. 
Utilize Long Weekends
You can make long weekends count by planning your travel beforehand. Do your homework before the weekend to plan it well. Is there a place you have been waiting to visit for long? Your weekends can be the time to explore these places. Pick a place according to your budget and travel preferences. Someplace not too far is always better. Remember to follow responsible behavior and skim through the do's and don'ts when visiting someplace new.
Make Sure You Are Fit to Travel
Traveling does not have to be a torturing experience at all. Make sure you are physically fit when you plan to travel. It is also essential to stay fit while traveling. You can take a hike or take a small stroll around town to stay fit. Some hotels also have gyms for the residents so you can avail of the facility to keep your exercise regimen when traveling. 
Explore a New Place From Your Bucket List
We all have some favorite places that we like to visit over and over again almost every year. But we all also have a list of places we want to visit during a lifetime. This year, pick a place that you have never visited before. How about picking a state you have never visited before? Exploring new places gives a refreshing experience and an opportunity to encounter new things. This feeling and experience make traveling even more enriching. 
Travel Safe With Rental Vehicles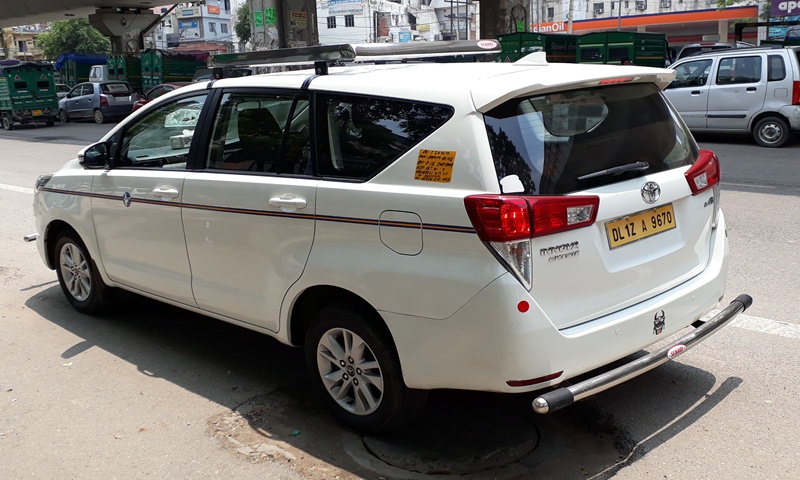 Travel trends are changing and this is an era of rental vehicles. You can find well-acquainted, air-conditioned, and non-air-conditioned rental vehicles from reputable service providers like Japji Travel. They not only take care of your comfort, travel expenses, acquaintance with the place, and other travel mandates but also guide you about shopping spots and eateries throughout your journey. 
Remember the times will not remain the same as it is today and the world will recover from the pandemic sooner or later. Howbeit, practicing these travel resolutions will not only benefit you today as a traveler but ever after.
---
---
STAFF'S PICKS &
Related Posts