How Traveling in Moderation Can Keep You Healthy?
Posted On November 14th, 2020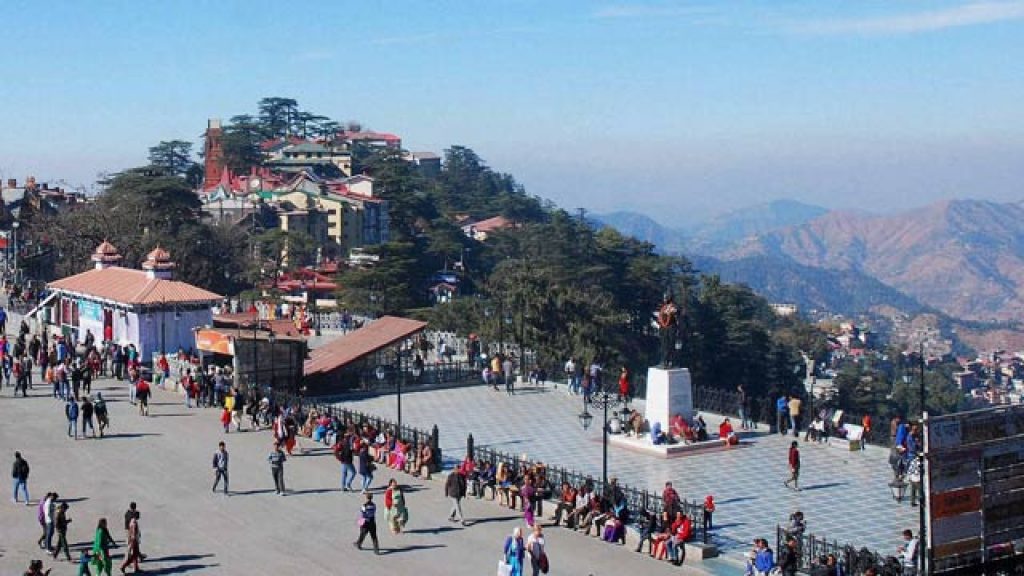 Traveling opens us up to explore the world and helps us create life-long memories. But it also helps in fostering personal growth and ensuring good health. However, traveling in moderation may translate differently for individual travelers. Some people prefer taking month-long backpacking expeditions while others favor hitch-hiking during summers. Whatever be your flavor of gallivanting, traveling in moderation can keep you healthy, cheerful, and zestful. So, if you are into the idea of planning your next intriguing vacation, here is how moderate traveling can boost your health, rejuvenate your state of mind, and enhance overall well-being.
Planning A Vacation Enhances Happy Hormones
Have you ever noticed how the very idea of planning a vacation gives you a sense of elation? Even science backs up the fact. Research and scientific studies by the University of Surrey suggest that people feel happiest when they are about to go on a vacation. Psychologically, vacations translate to a sense of joy, great health, a sound economic situation, and a better quality of life. Another study by Cornell University identified that people feel happy by the mere anticipation of a travel experience. So, if you have a long-awaited trip in mind, now is the time to plan it. 
Traveling Keeps A Check On Your Stress Levels And Negative Emotions
Traveling not only gives you the opportunity to explore a new place but also lets you escape an old one. A survey conducted by the American Psychological Association on stress in 2013 suggests that vacations can help regulate our stress levels and negative emotions by distancing us from demanding environments and nerve-racking activities. In other words, traveling to a different locale resets our emotions and puts us in a better mood. 
Vacations Reduce Depression
We live in an era of modernization and constant indulgence in challenging pursuits. The conundrum of the modern lifestyle often keeps people overly occupied with work. This busyness further leads to stress, anxiety, and irritability, thereby negatively influencing our productivity, work efficiency, and overall well-being. Studies conducted by the Marshfield Clinic in Wisconsin suggest that employees who do not take time off for vacations are likely to suffer from extreme stress and acute depression. According to studies, a mere change in the venue can foster various psychological benefits. 
A Voyage Enriches Our Experiences
Material goods that we accumulate tend to depreciate over time. However, a more rewarding experience like traveling stays fresh in our memories forever. Even short trips downtown can enrich our experience by exposing us to different cultures, diversified traditions, contrasting passions, and novel perspectives. Even a study conducted by Cornell University in 2010 recommends that travel experiences make us happier than buying artifacts.
Traveling Minimizes The Risk of a Heart Attack
Research suggests that people who have not taken vacations for long are 30 percent more likely to suffer a heart attack. The findings are consistent with the fact that travelers tend to stay more active throughout their vacations in contrast to their sitting jobs and lazy lifestyle. Tourists walk during sightseeing and indulge in rejuvenating activities like hiking, paragliding, and snorkeling. Such adrenaline-pumping activities boost physical health and restore mental well-being.
When it comes to traveling in moderation, psychologists agree to the Yerkes-Dodson Law, according to which a moderate level of stress is essential to grow and perform efficiently. In other words, the idea of traveling in moderation is all about not pushing too hard or for too long. You can make your next trip even more rewarding by focusing on moderation. Do not overeat or undereat. Avoid unhealthy snacks. 
Pick more fulfilling travel options if you are a frequent traveler. For example, using a rental car is far better for a road trip or weekend getaway than hiring public transport or flying in a plane. A rental sedan gives you a better opportunity to explore an area. You can stop anywhere en route and stretch your body to relax rather than sitting in a place for several hours. 
Various reputable rental service providers like Tempo Traveller Hire offer lucrative travel packages with comfortable rental sedans. Rental cabs are even more helpful for work-related travel. Business travel can be exhausting and stressful. With a rental cab, you do not have to worry about missing a flight or reaching late for a meeting. Tempo Traveller Hire is an esteemed name in the rental industry that provides economic corporate rental packages for regular customers and corporate clients. 
Do you have a destination in mind? Browse through the amazing tour packages and book well-equipped rental sedans for a more gratifying travel experience. Whether you are planning a leisurely trip or taking an inter-city voyage for work. You can get a perfect ride according to your budget, travel preferences, and passengers.
FAQs
Q1) Do I need to keep any medications during travel?
Ans. Our rental cars come equipped with basic medical supplies and a medicine box. A plus one is also provided with the driver to assist the passengers during long-distance travel. 
Q2) What precautions do you take to avoid the spread of COVID-19 by contact?
Ans. We periodically clean and deeply sanitize all our rental vehicles after every tour. The frequently touched surfaces are thoroughly disinfected. Plastic partitions have been installed in cabs. Drivers and assistants have a separate cabin in tempo travellers and coaches. Plus, we encourage cashless transactions. 
Q3) What mandatory supplies do you provide for the passengers?
Ans. We keep garbage bags, tissue papers, hand sanitizer, and water bottles handy for our passengers whenever they require during a trip. Face masks and gloves are mandatory for the driver and passengers before they board the rental cabs. 
---
---
STAFF'S PICKS &
Related Posts