Best Long Road Trips from Delhi
Posted On February 14th, 2019
Best Long Road Trips from Delhi
Whether you're a working professional or a student, it helps to take a break from your routine. You might like to move towards the hills or look at the wildlife sanctuary & spend time at a spiritual centre. Whatever your choice may be, exiting from Delhi to a particular holiday destination is perfectly possible. There are several such small towns and cities where you can take a road trip for a weekend and return home rejuvenated. If you're going in a large group, it's best to book a 21-Seater Minibus so that all of you will be together. Then, you can enjoy your trip with a better experience. If you're looking for a break now, why don't you consider these options? There are some of the Best Long Road Trips from Delhi.
Vrindavan: 
This spiritual destination is connected with the life and times of Lord Krishna. Situated about 142 km from Delhi, you can be witness to several beautiful temples dedicated to Lord Krishna in Vrindavan. These include the Vrindavan Dham, Mirabai Temple, Gokulananda Temple and the Iskcon Temple. If you're planning a trip here, ensure it's in winter as the weather is gorgeous. When visiting this place, also move the neighbouring Mathura, known as Lord Krishna's birthplace. You can start your ride for the long road trips from Delhi with your favourite Bike.
What to see in Vrindavan:
Banke Bihari Temple, Prem Mandir, Shree Banke Bihari Ji Temple, Pagal Baba Temple, Chandrodaya Temple, Seva Kunj, Shahji Temple, Radha Damodar Temple, Govind Dev Ji temple, Gopinath Temple, Mirabai Temple, Gopeshwar Mahadev Ji Mandir, Rangji Temple etc
Jaipur:
The highways from Delhi to Jaipur are so smooth and inviting that a road trip between these two cities can only be described as fantastic. The 281km drive is also memorable as you can spot peacocks at some points of the highway. You can also see the Aravalli Hills in the distance, looking tall and proud. There's a lot to do in Jaipur, apart from visiting palaces and forts. So, get ready to have a fun-filled and an action-packed few days in this royal city. If you are a college student and have your own luxury bike, you must take that on the ride of best long road trips.
What to see in Jaipur:
Amber Palace, Hawa Mahal, City Palace, Jantar Mantar, Jal Mahal, Nahargarh Fort, Jaigarh Fort, Rambagh Palace, Sisodiya Rani Bagh, Sheesh Mahal, Raj Mandir Cinema, Mansagar Lake, Anokhi Museum, Mubarak Mahal, Panna Meena ka Kund, Johri Bazaar, Jawahar Circle, Vidyadhar Bagh etc.
Mussoorie:
One of the trips in terms of climate and accessibility is something you're not going to forget in a long time. Driving up from Delhi to Mussoorie could take you about eight hours, but the 290 km to this hill station is well worth the time and effort. Picturesque and pure, Mussoorie stands at a height of 6,579 feet. The cool mountain air will invigorate you as you visit the viewpoints of LalTibba, Gun Hill and Cloud's End. You can also spend some time at Lake Mist, in the midst of splendid Nature. While you are at there, visit the neighbouring picturesque town of Landour. Here, you can rent a bike at the budget rate to explore Mussoorie, the best long road trips from Delhi.
What to see in Mussoorie:
Mussoorie Lake, Lal Tibba, Camels Back Road, The Mall Road, Bhatta Fall, Gun Hill Point, Company Bagh, Company Garden, Adventure Park, Bhadaraj Temple, Nag Dev Temple, Kempty Falls, Mossy Falls etc.
Alwar:
One of the oldest cities that are part of the Rajput kings, Alwar bears all kinds of Rajputana influences as chiefly evident in its architecture. The best example of this is the City Palace of Alwar, depicting the splendour and grandeur of this erstwhile dynasty. There's also a lot of history buffs and environment-lovers. A visit to the Sariska Tiger Reserve can be a great fun and exhilarating experience for everyone. At barely 169 km from Delhi, this is a trip you can make at any part of the year. Do not forget to explore this best long road trips from Delhi.
What to see in Alwar:
Alwar Fort, Mossi Mahari ki Chhatari, Siliserh Lake, Alwar City Palace, Naldeshwar Shrine, Vijay Mandir Palace, Jaisamand Lake, Tomb of Fateh Jung, Nehru Garden etc.
Kanatal:
As you go past Rishikesh, you reach your destination Kanatal. This is the right place to be at if you're an adventure sports lover as you can indulge in a range of thrilling sports such as valley crossing, rappelling and trekking through the Kodiak jungle. About seven hours away from Delhi by road, this little-known town offers amazing views of the snow-capped mountains. If you visit here in the winters, remember to stay at one of the many camps here. This little town gets busy between April and September, so come here in the rest of the year when you can even get some hefty discounts. For these weighty reasons, visiting Kanatal makes it one of the Best Long Road Trips from Delhi.
Dausa:  
Have you ever seen typical Rajasthan step wells? If you visit Dausa, a small town that's five hours by road from Delhi, you'll be able to see them. Dausa is also close to the Sariska Wildlife Sanctuary, so you can visit here too. There's also an astronomy resort located within the precincts of the sanctuary from where you can get a clear view of the cosmos. The best time to visit Dausa is between October and March. Yes! it can be the best memorable long road trips from Delhi.
Shimla: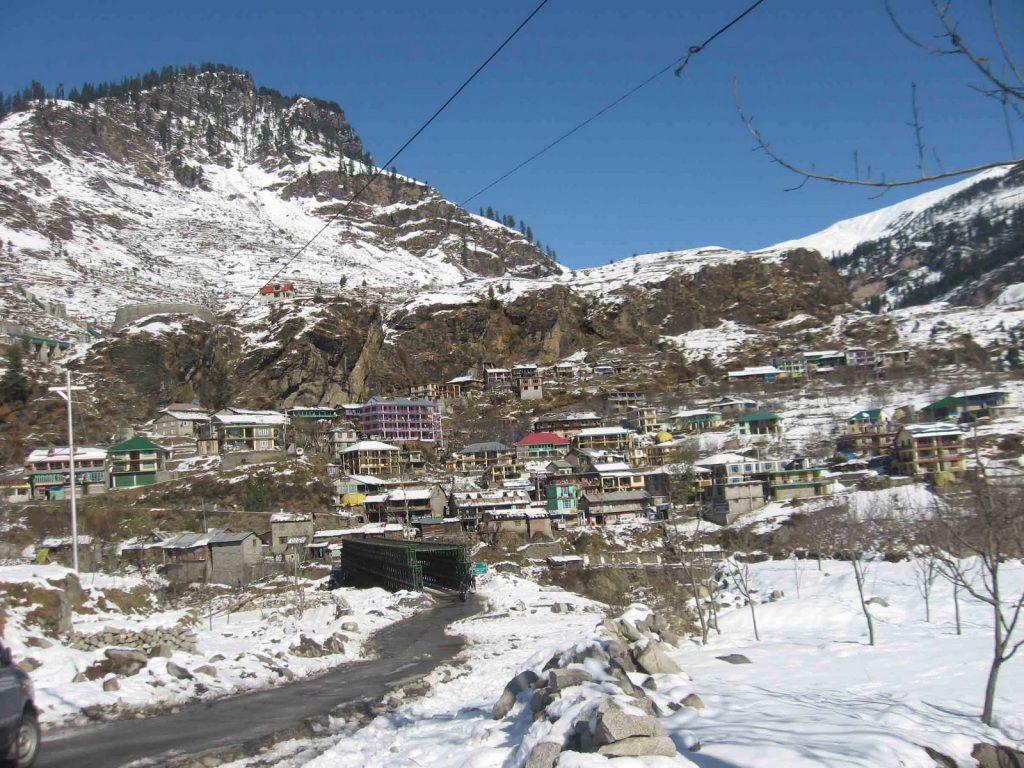 The Summer Capital of India during British rule, Shimla is strategically located as a hub for travellers going up to Manali. That's one good reason to holiday here. From here, you can also make your way to Chandigarh and see the famous Rock Garden. Shimla is about 360 km from Delhi and is an extremely scenic car drive all the way. The present capital of Himachal Pradesh, it is situated at the base of the Himalayas and is enveloped by forests. If you are a wildlife explorer and want to explore the forest than this can be the best long road trips from Delhi.
You can go to any of these destinations or all of them over time. But to have a good experience when you're out there, you need to plan your trip well. Who else can do it for you well except an experienced tour operator? First thing, if you are looking for a good operator, Japji Travel is here to book you on a 21 Seater Minibus. We are the renowned tour operator and can have your trip completely customized to your needs and tastes so that every moment of your trip is enjoyable.
We are completely professional in the attitude. That's why we don't get repeat orders from customers but also their referrals. From this, you can understand how many people satisfy on a regular basis. Besides our seasoned and well-trained staff works reliably and is courteous to customers. We know the topography of the route very well and can also point you to the shops and eateries of excellence. We also drive you carefully and safely & give you tips on what to see in a particular spot or how much to pay for certain items. If you would like to take an amazing trip get in touch with tempotravellerhire.in and ask for a preliminary appointment. Remember that, early birds who reserve with us get significant discounts. So, don't delay. Visit us instantly.
---
---
STAFF'S PICKS &
Related Posts