Reasons to Visit the Badami Cave By Rental Car
Posted On March 20th, 2023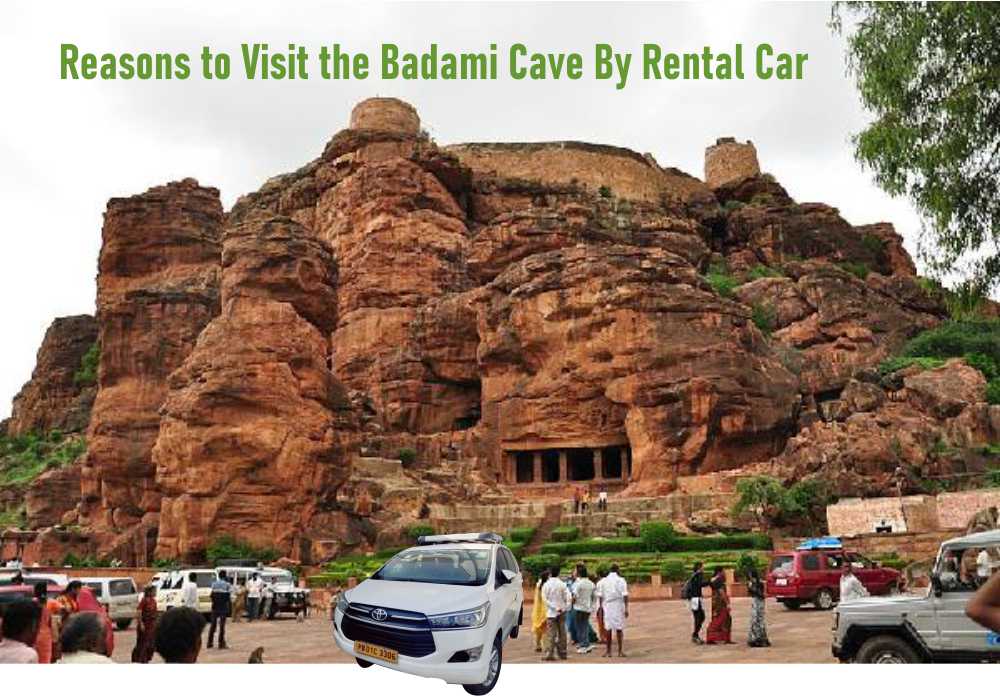 Badami Cave is a very pretty and old place that you can visit in Badami town, which is in the Indian state called Karnataka. Visiting there is a really fun and interesting trip for everyone, no matter how old they are. If you like history and culture then you really need to visit at least once. It's a destination you won't want to miss.
Reasons to Visit the Badami Cave By Rental Car:
If you rent a car, you can go to Badami Cave and other places nearby whenever you want. You don't have to depend on public transportation or schedules from tours.
You must check out Japji Travels if you are planning to visit Badami cave through car rental services. They have a helpful customer service team that can fix any problems quickly. They offer many different types of vehicles to choose from. Their cars are in good condition and regularly serviced to keep you safe.
| | | |
| --- | --- | --- |
| Places to visit nearby Badami | Things to do | Timings |
| Banashankari Temple | Attend the Aarti ceremony, Take a dip in the nearby lake. Also, in the temple, there is a little museum where you can see some very old things and learn about the history and importance of the temple. | 6:00 AM to 1:00 PM and 4:30 PM to 8:00 PM. |
| Badami Fort | The fort has other buildings inside it such as a granary (a place to store food), and a treasury (a place to store money) You can take a walk around and explore these buildings. You can also go trekking. | 9.00 am to 5.30 pm |
| The Bhootnath Group of Temples | You can take a walk around and the temples are very beautiful, with lots of interesting details to look at. You can take pictures of the temples and their beautiful architecture to remember your visit. | 6.00 am to 7.00 pm. |
Here are a few Reasons to Visit the Badami Cave By Rental Car:
You don't have to depend on buses or tour groups to take you there. You can travel at your own pace and enjoy the trip in your own way.
You have your own car, so you can drive directly to these places without any hassle. It's very convenient and saves you a lot of time and effort.
You can visit other temples and historical sites like Aihole and Pattadakal. Renting a car also allows you to experience the local culture and way of life. You can stop at local markets and restaurants to see what life is like for the people who live there.
Conclusion:
Reasons to Visit the Badami Cave By Rental Car is a great idea as it gives you many advantages. You can explore the area at your own speed, it's easy to get around, and you can save money. You can also enjoy the beautiful views and visit other attractions nearby. Renting a car allows you to experience the local culture, and it's important to choose a trustworthy company like Japji Travels with clear rules, good customer service, and safe vehicles.
FAQ'S
Is it possible to hire a car with a driver in Badami Cave?
Yes, many car rental companies like Japji Travels offer this service. It is a good car rental company that has a wide range of vehicles available for rent, so you can choose one that fits your needs
What steps should I take if there is an accident or breakdown?
If you have an accident or if the car breaks down, you should contact the car rental company right away. They will tell you what to do next, so it's important to listen to their instructions carefully.
---
---
STAFF'S PICKS &
Related Posts