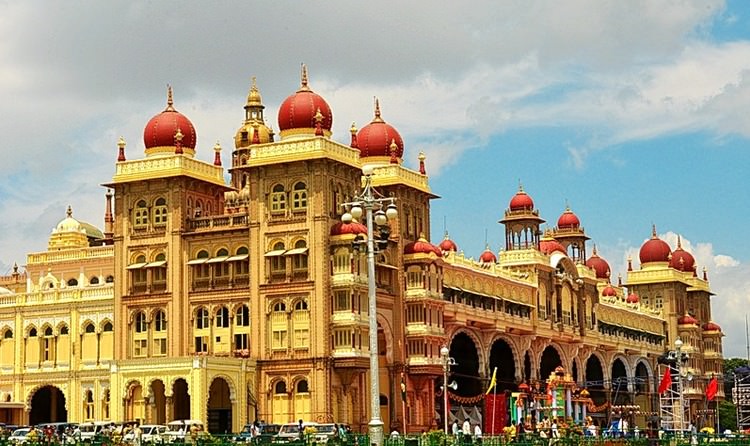 Mysore being the capital for the Indian state of Karnataka is known for its colorful fusion of culture.  There are too many places of visit in this city of Mysore which are having rich history since the era of Vijayanagara Empire.  The Wodeyar Dynasty managed to capture the attention of tourists not only from different corners of India but across globe. The culture of Mysore is enriched with art and music, paintings and dance.  You can find the reflection of the Vijayanagara Empire and Wodeyar Dynasty in the culture of people of this place. Mysore attractions which are must to explore and speaks about the rich tradition of Karnataka includes the following
Mysore Palace: Mysore Palace is actually the official residence of Wodeyars, who used to be the rulers of Mysore. They ruled this state for the period 1399 to 1950.
Srirangapatnam Fort and Obelisk: Srirangapatna Fort is the place where Tipu Sultan was killed by his own men. Obelisk is placed exactly in that location where he was killed. There are 4 gates in this fort which are Bangalore, Mysore, Delhi and Water and Elephant gates
Jaganmohan Palace & Art Gallery: The palace known to be one of the seven beautiful palaces of Mysore.  It is considered as the most beautiful contributions made by Wodeyar Kings during their period of rulership.
If you keen towards religious places then here too the city will take a front seat to give you the scope to explore the temples and Masjid of the city. Some of notable religious places in Mysore are:
Nimishambha temple
Sri Ranganathaswamy temple
Chamundeswari temple
Jama Masjid
St. Philomena's Church.
Aside to this you can also explore Mysore Zoo, Ranganathittu Bird Sanctuary and Virndavan Garden. These places are equally popular and managed to attract good amount of travelers. Before you plan for a trip to Mysore ensure that you avoid the peak seasons. The reason behind this is that during peak months tourists rush are too much and you will not get the scope to explore all places in a peaceful way. Aside to this we will advise you to prepare the list of places in advance which you want to visit here in Mysore this will help your guide to take you on a conducted tour just to the places which you want to see. 2 to 3 days leave will be enough to know this city and its history well. Do not forget to buy Mysore sandal as this is one of the famous products of this city. Mysore agarbatti and perfume is also very popular and must to buy when you are at this place.